every breath you take, drop of water you drink, food you eat connects our ocean and you
our story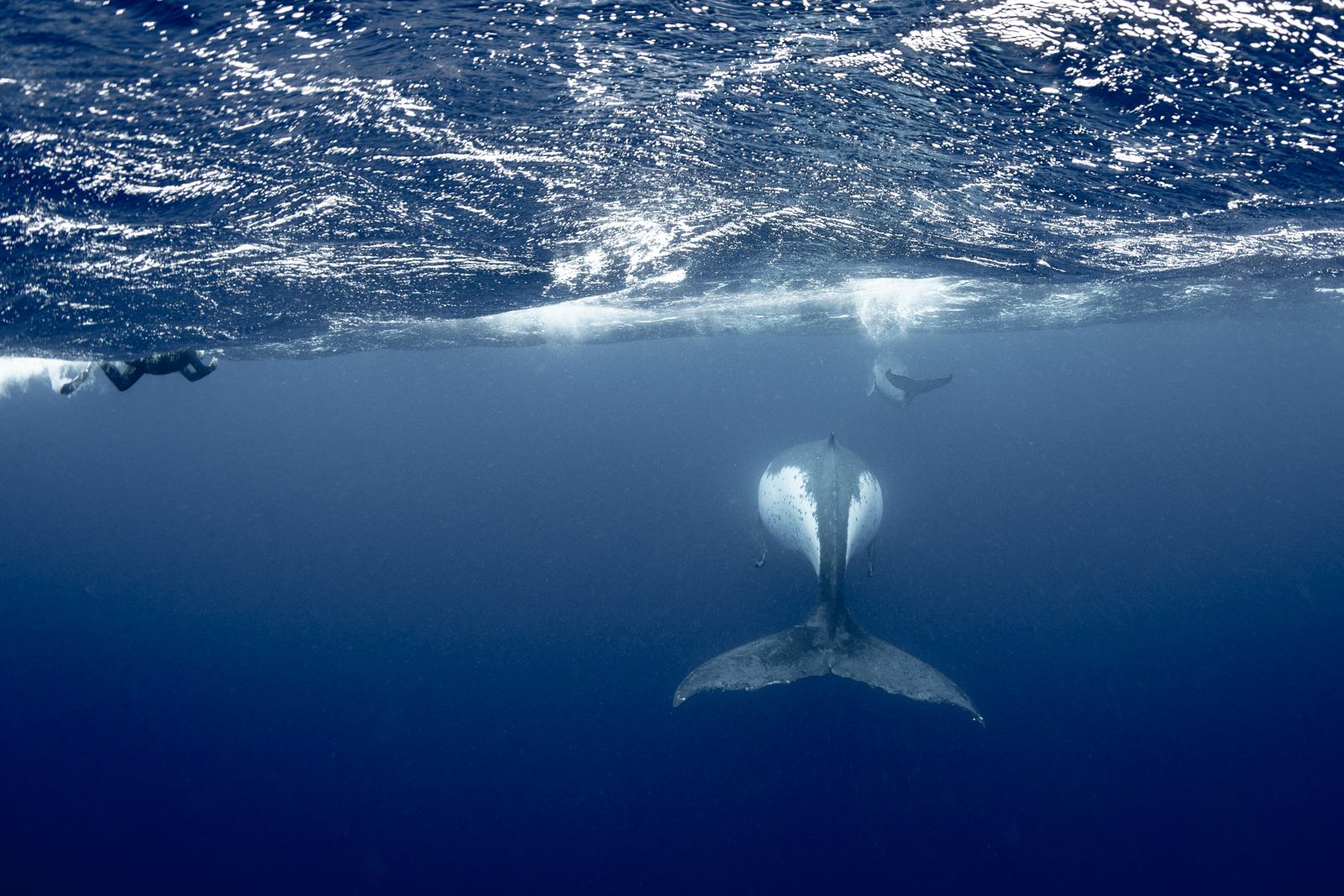 We grow up protecting trees because we learn as children the importance of leaves, trees, and photosynthesis. We defend rainforests. We grow gardens. We understand the value of our environment through the lens of trees. It's time we refocus and understand our lives through a new lens, that of our planet ocean. Our Ocean And You exists because we want to help bridge the gap for schools, groups and organizations to the life source of our planet. Join the Our Ocean And You team and help connect your community to the importance of water and our ocean. Watch Breathe Ocean now!
Our Ocean And You helps people understand how our lives are interconnected to our ocean. We breathe ocean with every breath we take. Marine plants and phytoplankton produce more than 50% of the oxygen our planet needs. Our ocean covers 70% of planet Earth, we should be called Planet Ocean. Every drop of water whether rain or snow, lakes or rivers, the water we drink or flush down our toilets are part of the water cycle. Our ocean holds 98% of our planet's water. It feeds our world, more than 3 billion people rely on the protein from the sea as their main source of protein. The ocean literally gives us oxygen, food, and water. It is the great regulator on our planet, driving weather, absorbing carbon from the atmosphere, and plays a huge role in our lives, past, current and future. Trade, commerce, culture, science, education, technology, arts, entertainment, resources, and so much more ties us to our world ocean. The ocean is misunderstood, misrepresented, and undervalued by our society. Our history fills us with stories of conquering lands and people rather than living at one with our environment. A healthy global economy is tied to a healthy global ocean. Our ocean connects everyone and everything around us. Without a healthy ocean, we are not healthy.
The Our Ocean And You campaign reaches audiences around the globe with a goal of encouraging all to explore, be inspired and take action. We share multi-media keynote presentations, workshops, immersive experiences, travel, and so much more focusing on ocean exploration while diving into important issues including pollution, sustainability and the impacts of climate change.
The ocean is often misrepresented by the media and underrepresented in education.
During the past decade we've experienced unprecedented changes. Through our carbon emissions we are causing the world ocean to warm and its chemistry to change. Every time it rains or the snow melts, everything on land drains into our lakes, rivers, streams all leading to the ocean. All pollution is water pollution. We are taking ocean resources, often at an unsustainable rate. The ocean, our life support system, is facing unparalleled challenges than it has ever faced in our history.
People have created these problems and only we can be the solution.
Public awareness drives policy and corporate change. Join the 'Our Ocean and You' campaign and help create a paradigm shift in how we view our ocean. Stories are powerful tools in our lives. By opening conversations in our homes, communities, schools and workplaces about how we impact our environment, we can make a difference. Your voice can inspire others into action. Without you, our ocean has none.
Thanks for your time and interest, we want to hear your stories. We hold the power to change our future by raising our voices together for our environment. Please share and tag #OurOceanAndYou. If you would like to help us amplify our message, please consider joining us as an Our Ocean And You partner.
Our Ocean Partners
Underwater Sports — Underwater Sports sponsors Annie Crawley and her junior dive team. They have 6 retail dive stores in the greater Seattle area of the Pacific Northwest. They understand the importance of the messages in the Our Ocean And You campaign.
DUI-Diving Unlimited International — DUI Diving Unlimited International creates top of the line dry suits to keep scuba divers and snorkelers warm.
Light and Motion — Light and Motion revolutionized portable lights for cinema, photography, underwater, drone, bike and adventure lights. Annie is one of their ambassadors and they also sponsor Annie Crawley's Dive Team.
Dive Xtras — Dive Xtras, Inc. is the manufacturer of the highest performance diver propulsion vehicles in the world. Concentrating on lightweight, powerful diving scooters ensures that our products offer the highest performance for more fun than you can cope with while diving.
University of Washington Communication Leadership Program — The Communication Leadership master's program at the University of Washington offers a world-class university setting. We provide our students engaged mentorship and a chance to apply skills learned in classes through transformative partnerships with key local and global organizations.
Perry Norton — Perry Norton is a talented voice over artist who is the voice of the ocean and the mother humpback whale in A Mother's Tale, Humpback Whales of Tonga. She's a force of nature and for nature. We are proud to partner with Perry Norton on our films.
Patricia Newman — Patricia Newman and Annie Crawley are working on a current book about the ocean. This will be their third project working together to bring non-fiction, science, and storytelling into the hearts and minds of students around the world.
YOU — We need you to help give the ocean a voice! Join our team today!
Add Your Company Here! — We are always looking for strategic partners to bring these vital ocean messages to a variety of communities. Contact us today if you are interested in bringing the Our Ocean And You campaign to a company, school, or organization near you.
PRESS
"When Annie Crawley visited our school with the Our Ocean And You campaign, we expected wonderful pictures and information about creatures in the oceans — we got that and much more. She challenged our students to imagine what they wanted to do in their lives. Reminding the students that their teachers and their education open the doors for these adventures. She encouraged students to dream big & to keep dreaming. Not only did this spark students, it reached the teachers, staff and parents too. We are all part of the future of our ocean." — Wendy Kennedy PTA President
Annie Crawley was born to inspire people. She lives the message she brings to the world, empowering people to use their imagination to live out of their vision of themselves, rather than their history. Annie Crawley is what the world needs now more than ever before. — Les Brown, World's Leading Motivational Speaker
Our Ocean And You school presentations, educator guides, videos, books and interactive eBooks for the iPad® have an amazing and positive impact on student engagement and learning. Annie Crawley's passion for Ocean Education inspired thousands of students and their families within the school districts I have served. She gets them out of the classroom and into the ocean. Ocean Annie combines inspiration with education." — Dr. Lori Bobak
Annie's BIO
Annie Crawley has worked around the world with cameras in hand, mostly below the surface of the sea. Annie's work has been published and broadcast world-wide. Born and raised in Chicago, she now lives in the Pacific Northwest in Edmonds, WA just outside of Seattle. She works as a filmmaker, keynote speaker, photographer, writer, as well as Master Scuba Diving Instructor. She has created a series of illustrated books and programs to entertain, educate and awe children and adults about life within our ocean. The Our Ocean And You campaign launched to create a community to educate and entertain all ages about our Ocean. It's reached hundreds of thousands of students and is still growing. She travels with a dive team comprised of kids, teens and young adults who explore the sea by free-diving and scuba diving. As a master communicator she runs programs teaching the art of photography, video, and storytelling and helps companies create effective marketing campaigns. She graduated from the University of Washington Communication Leadership Program with a Master of Communications, is a member of the Women Divers Hall of Fame, and the Climate Leadership Reality Corps. Annie's mission in life is to help others understand their interconnection with our environment and wants everyone to have a conversation about the ocean every single day. The Our Ocean And You Campaign gives people the tools and resources to bring the ocean to a larger audience. Annie wants everyone to join the Our Ocean And You team and be the voice for our ocean. What are you waiting for? Connect with us today!